ALPHAMETER® Process Control and Monitoring
The INVENT ALPHAMETER® enables a calculation of key parameters in real time for process and aeration control.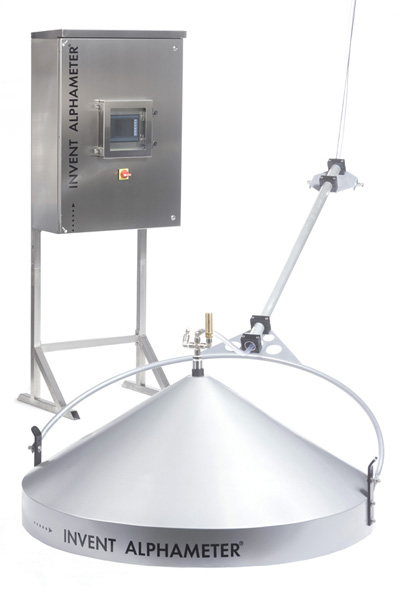 Product Information
A new era of regulation and monitoring of aeration processes has begun!
The precise and continuous definition of key parameters for the process and aeration control provides for an entirely new approach to regulating biological processes.
The ALPHAMETER® make considerable energy savings with intelligent process control.
Designation
Value
Readings

Oxygen content of exhaust air
Carbon dioxide content of exhaust air
Temperature waste water
Relative humidity exhaust air

Materials Hood
Fiberglass reinforced plastic
Size Control Cabinet
Communication
Profibus, Profinet, Modbus
Weight
Rated Capacity
WWTP Galt, California, USA
Plant: Galt, California, USA
Contractor: West Yost Associates, USA
Type of Plant: Municipal Wastewater Treatment Plant
Start-up Year: 2015
Application:
Suspension and homogenization in a sludge digester
Flow acceleration in an aerated carousel basin
Scope of Delivery:
Download product brochure
We would be happy to provide you with the desired document. Please enter your contact details in the form below.
You will then receive a link to the desired document by email.
Applications of the INVENT ALPHAMETER® Process Control and Monitorin
Do you have questions about our products?